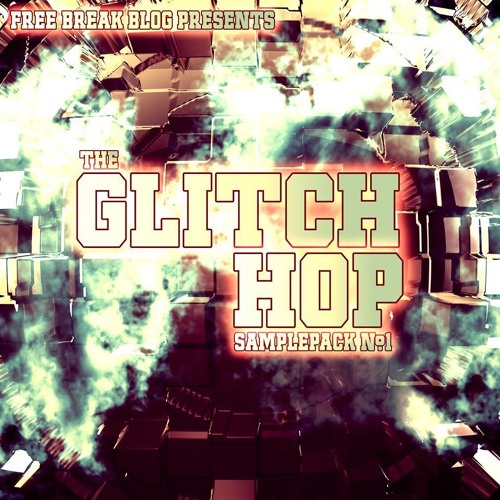 The bass-flinging legends over at
Free Breaks Blog
have let rip with another of their damn fine sample packs - this time turning their attention to the wonderful world of Glitch Hop!
Everything the discerning glitch fiend could ever desire is right here, with over 500 samples of 24bit 44.1KHz WAV badness! What's more, they reigned in the mighty Skeewiff to put a lickle somethin somethin together for you to show what can be done with this pack.
Fidget
is available as a free download below. Good times.
CLICK HERE TO DOWNLOAD THE SAMPLE PACK
Weighing in at just over half a gigabyte, this pack is a cutting edge collection of royalty free glitched out beats, breaks, bass and synths which includes 500 ready to use samples.
All samples are provided in the industry standard 24bit 44.1KHz WAV format which is compatible with all DAW's and DJ software including Ableton, Cubase, Logic and Reason etc and are all bpm labelled and key labelled where necessary.
A similar sized pack from other well known sample boutiques will look to cost you around £20 - £30 but we here at Free Breaks Blog are providing this sample pack at an insanely good value for money price of £12.00.
Glitch Hop has taken the electronic music scene by storm over the last few years and has become a worldwide phenomenon. This sample pack will help you become a part of the ever growing scene with enough loops, one shots and heavyweight samples for seasoned producers and newcomers alike.
-----------------------------------------------------------------------------------------------
Feedback
Deekline
'Sounds really well done, nice pack'
Aston, Freestylers
'I'm sure this will be great inspiration for upcoming producers of all styles of electronic music'
JFB
'Never underestimate what you can do with a sample pack, and this is one of the good ones! I'm genuinely very impressed with it..'
Tim Healey
"Feel the noize, feel the phattness - this sample collection should provide more than a few sonic solutions and inspirational moments for any budding producer or studio pro. Crunchy, tough, tasteful. Nice one."
Featurecast
"Nice collection of usable sounds not just restricted to mid tempo. Liked the snare hits section....sounds fat!"
Funkanomics
"Really nice sounds in the sample pack from Free Breaks Blog , will definitely use a lot of them! Really bad ass Bass sounds, full support from the Funkanomics crew"
Spinforth (Scour Records & HKPP)
"Another tasty sounding sample pack from FBB. Will be keeping my ears out for the arrival of the tunes that get cooked up from it!"
Mafia Kiss
"Some quality samples to add to your collection. Even if you don't make glitch hop you won't go wrong with these adding to your library."
Skeewiff
"The Drum Kits are excellent, just what you'd expect to find, well labelled and plentiful. I had a great sounding kit up and running very quickly.
A good mixture of sounds and loops, In particular, I'm lovin' the wobs and the sound effects. Properly handy.
Overall, a well produced and executed pack, which hits the preverbal nail on the head… hard."
Terry Hooligan (Atomic Hooligan/Menu Music/Bass=Win)
'I love the Free Breaks Blog sample packs. I have used a couple of the loops to get started on ideas and for structuring remixes. But I also use them in my DJ sets to layer up tracks for more impact. All the loops and hits are extremely high quality and ready to use. A producer, remixer and DJ's best friend in my opinion'
Mooqee
"Another strong sample pack! Rammed full of useful percussion hits and bass noise!"
Beatslappaz
"While Glitch Hop isn't exactly our thing, there's some awesome bass hits and drum samples here that any producer would love. The provided instrumental loops offer some great inspiration for every genre, even if they're firmly locked at 110bpm.
This is obviously perfect for the glitch hop producers out there, but also good for some go-to meaty basses and leads for your next up-front project of choice. Great stuff."