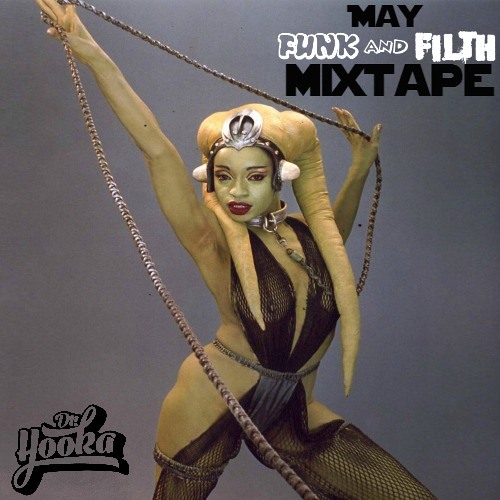 The funkiest and filthiest of Doctors is back once again with another damn fine mixtape, laced with levels of funk that will have bits of your body jiggling that have never jiggled before!!
Doctor Hooka and friends have plenty going on in the month of May, so if you can get down for any of these then we thoroughly recommend you do so!!
UPCOMING GIGS>>>
- May 9th -
Marisco, Woolacombe with Dj Richy J
- May 15th -
The Cheese and Grain, Frome supporting DJ Yoda
- May 23/24 -
Shindig Weekender Near Bath
- May 29th -
Fromes New Venue - Name TBC supporting C@ in the H@
CLICK HERE TO DOWNLOAD DOCTOR HOOKA'S MAY FUNK AND FILTH MIXTAPE FOR FREE
Tracklist.....
May The 4th Intro
Chamberlain-Mr. Chuckles
Funk Ferret-The Bronx Dynamite
Daigo-Shooked Out
One Be Lo-Roots (DJ Inko Remix)
DJ Maars & Waggles-Elevate The Mind
Howla & WBBL-Viper
Little Richard-Rip it Up (JPOD Remix)
DJ Sensible & DirtyBertie-Linguistics
Rob Base & DJ E.Z Rock-Make It Hot (Nobodi Da Vinylist Remix)
Salt N Pepa-Shoop (Nerdy Bastard Remix)
The Captain-H2H (Bass Mix)
Wookiefoot-Earthling (JPOD & Love & Light Remix)
Herb Alpert's Tijuana Brass-Bittersweet Sambe (Empressarios Dubplate Especial)
Dangerous Benzi Box
MC Shan-Living In The World Of Hip Hop (Sard Boogie Remix)
Krafty Kuts-Hustle
Duel Of The Fates (Dead Cat Bounce & Noisy Freaks Remix)
DJ Yoda ft. Akinyele-Muted Cartoons
Outro