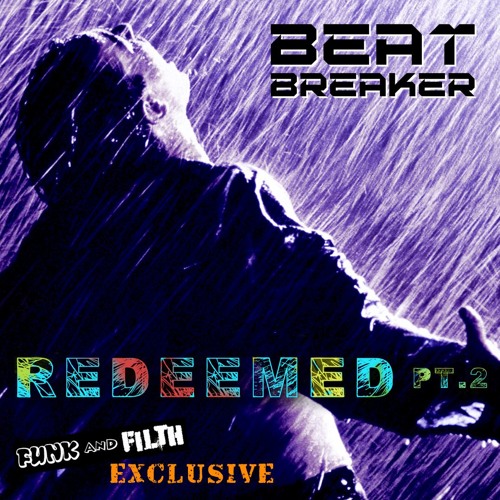 Beat Breaker
is back again with Volume 2 in his latest mixtape series and guess what, as a Funk and Filth reader/listener/follower you get it as an exclusive
FREE DOWNLOAD
!
It's another inch-perfect mix from the man with an exceptional ear for dirty bass and dangerously tasty breaks.
This is the follow-up to
Redeemed Part 1
which we brought to you last month, which was itself a follow up to
last year's monster mix, Redemption
.
If you're liking the Beat-Breaker sound, make sure you grab
Beat Breaker
's latest release on DnB label Sub:Cult!
Cable Car
. . . It's a monster! Listen below . . .
CLICK HERE TO DOWNLOAD THE MIX FOR FREE
CLICK HERE TO DOWNLOAD THE MIX FOR FREE
REDEEMED PT2 TRACKLIST
1... KMFX: Bubble Wrap
2... Wes Smith & Short Stack: Ballin' Hard
3... Deekline: Mars
4... 601: Protest Dirty
5... UFO Project ft. Arkade: Dreaming
6... Deekline: Gotta Believe [UFO Project RMX] [Beat-Breaker RFX]
7... Stanton Warriors: Hoping [Beat-Breaker RFX]
8... Wes Smith vs. BumpR StickR: Listen To The Beat [DJ Fixx RMX] [Beat-Breaker RFX]
9... UFO Project: Gonna Break Ya! [Beat-Breaker RFX]
10.. Lady Waks & Mutant Breakz ft. Kathika: Soundboy [Beat-Breaker RFX]
11.. Breaks Mafia: From The Streets [Deep Impact RMX]
12.. Crispbeats: Lights Off [Beatslappaz RMX] [Beat-Breaker RFX]
13.. Freefall Collective ft. MC Tenja: Protector [Atomic Drop RMX] / Crispbeats: Lights Off [Beatslappaz RMX]
14.. Wes Smith: Daft Bump [Dubaxface RMX] [Beat-Breaker RFX]
15.. Pirate Jams: Turn It Around
16.. Pirate Jams: Turn It Around [Beat-Breaker RFX]
17.. Deekline vs. Agent K: Gucci Chronicles [Beat-Breaker RFX]
18.. KMFX: Puff Puff Pass
19.. DJ Fixx: We Run This
20.. Deekline: Sound Of Music [Deekline's Bass RMX]
21.. Black & Blunt: East Coast West Coast [Deekline RMX] [Beat-Breaker RFX]